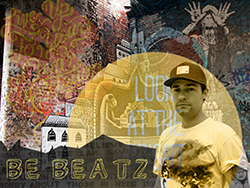 BIO
Drums, Bass, RHYTHM! This is what gets your body moving and at the same time relaxes your mind and soul. Sounds good to me anyway.

BeBeatz, AKA Ashley Town is a Drummer/Producer/Vocalist and has been for over a decade and currently based in Brisbane.

The BeBeatz sound is derived from mixing dance music production with acoustic and electronic instruments. A typical live show or recording will consist of live drums, Vocals, keys, synths and samples. The end result is not fixed to a genre or a scene. 

The need to experiment and push new concepts and technology is what it's all about.
Links:
Contact: